Air Ambulance and Medevac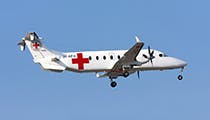 PrivateFly has extensive experience in arranging medical evacuation and medical repatriation services.

Our clients include individuals, businesses, insurance companies and private clinics.
We offer a rapid 24-hour response service and can arrange an air ambulance, medevac or medical transportation service for patients and their families, medical care providers and private insurance companies.
Call us on +44 (0)20 7100 6960 (24 hours) for medical evacuation enquiries or contact us.
How to organise your medevac flight
In order to provide the patient and family with the best and quickest medevac service, it is critical that the contact person or case manager provides our Flight Team with all available information on the patient's condition, including:
Patient's medical record
Patient's treating hospital/doctor and contact
Patients receiving hospital/doctor and contact
Our expert team can then organise the quickest medical transfer based on a bed-to-bed service. 

Our Flight Team will be available for 24 hour contact with the family and the doctors, including:

Call PrivateFly on +44 (0)20 7100 6960 (24 hours) or contact us online for immediate help and advice.
How much does a medevac cost?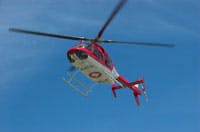 PrivateFly's goal is to provide the highest quality medical transport services at the lowest possible price. Price of your medevac flight is based on a number of factors including:
The medical condition of the patient and treatment required
The aircraft type
The distance of the flight
You will receive a flight quote within 15 minutes of your enquiry which will be your final cost.
How to book a medical flight
For advice on medevac flights call the PrivateFly expert Flight Team on +44 (0)20 7100 6960 or contact us.