Private Flights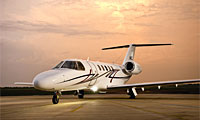 Private flight hire offers you the ultimate in convenience as we can arrange for you to fly from any airport in the world, from a wide range of aircraft from helicopters to small prop aircraft and small jets right through to long range jets and large airliners.
You select the time and date you want to fly, whether it is one-way or a return trip for any number of passengers.
Free PrivateFly Membership Offer Call us now on +44 20 7100 6960 for free PrivateFly membership, private flight advice and prices.
Private Flight Charter
Save time by flying to the nearest airport to your destination
Avoid delays at main airport check-in and security queues
Privacy - travel through private terminals at the airport
Check-in up to 15 minutes before the flight
Flexible - avoid scheduled route restrictions
Fly to and from local airports
Flexibility to change your travel at the last minute
Arrive at your destination relaxed and refreshed
Work on board, or hold a meeting mid-flight
Find a price for your private flight on any route using our Quick Quote cost calculator
How much does it cost to charter a private flight?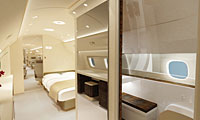 Use our flight cost calculator above to find the estimate flight price to charter a private flight on any route. Submit your flight request to our network of accredited private flight operators and they will quote for your flight online.
You will see every quote for your flight online and be able to select the best flight price and private aircraft for your requirements.
Your flight will be managed by our expert team at every stage, and you can call us at any time to discuss your flight on +44 20 7100 6960 (24 hours).
How PrivateFly works for Private Flight Booking:
For a personalised quote for your business jet charter flight or helicopter hire please call +44 20 7100 6960 (24hrs).