Private Jet Hire Prices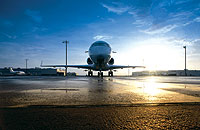 Private jet hire prices have never been so competitive.
With more charter supply in the market; new light jet aircraft including the Cessna Mustang and Phenom 100; and increased customer cost-consciousness, the private charter market is emerging from the recession irrecoverably changed, with a firm focus on price transparency.
PrivateFly Quick Quote
PrivateFly "Quick Quote" cost calculator offers instant and accurate jet charter pricing for your flight based on over 7000 aircraft in our system.
PrivateFly Estimated Prices are based on:
Number of flying hours
Type of journey (single, return or multi-leg)
Fuel and crew costs
Aircraft positioning (from homebase airport)
Airport fees
Landing fees
Overnight costs
Private jet charter is highly fragmented with over 2500 operators and over 7000 aircraft worldwide.
Private jet charter prices can be inconsistent and opaque. There are no fixed prices, and private jet operators will negotiate.
Try our Quick Quote now for instant Private Jet Hire prices online
How PrivateFly works
PrivateFly lets you see an estimated price for your flight, then compare actual aircraft quotes and images and book your flight online.
Plus you can speak to our dedicated expert Operations Team on +44 20 7100 6960 about any aspect of your flight 24 hours a day.
Call us now on +44 20 7100 6960 for Private Jet Hire advice and prices.
How to charter a private flight
For a personalised quote for your business jet charter flight or helicopter hire please contact us or call +44 20 7100 6960 (24hrs).